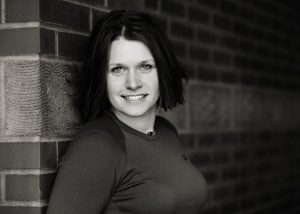 Stephanie is a Certified Athletic Therapist CAT(C) with experience in both field and clinical work. Her clinical experience includes a wide range of industrial and adventure athletes. She specializes in non-conventional sports, which brings her to many surf breaks and climbing walls.
Born and raised in Ontario, Stephanie competed at the national level in both mountain biking and cross country skiing. After moving to Victoria to further her sporting career she was the victim of a car accident which left her with a severe injuries. After 5 years in rehab, she vowed to make rehabilitating others her career.
Stephanie has worked with a variety of sports and occupations. Her career highlights thus far have been with working with the Canadian Forces Search and Rescue devision, Rugby Canada and a variety of other national level athletes. Stephanie holds a number of additional certifications such as Strength and Conditioning Specialist, Exercise Physiologist, and STOTT Pilates Instructor, which enables her to complement her Athletic Therapy treatment with this holistic approach to healing.
Stephanie enjoys working with individual athletes, including national and international level paddlers, surfers, and rock climbers. She's always excited to figure out how to best rehabilitate her clients, so she can send them back to there sport and lifestyle in better condition than they were before injury.